500W Portable Power Station – Energy Storage Power Supply with Solar Charging
Model: CEBA-500
Battery: CEBA Li-Ion
Wattages: 500W
Dimension:   275*170*215 mm
Net Weight: 5KG
Warranty: 1-Year
Colour: Orange, Red, Yellow, Green, Light Blue, Ocean Blue, Purple
OEM: Available for bulk order
---
Description
DESIGNED BY CEBA, Leading brand in eco-friendly energy solutions – CEBA-500 portable power station for road trips, camping, outdoors adventure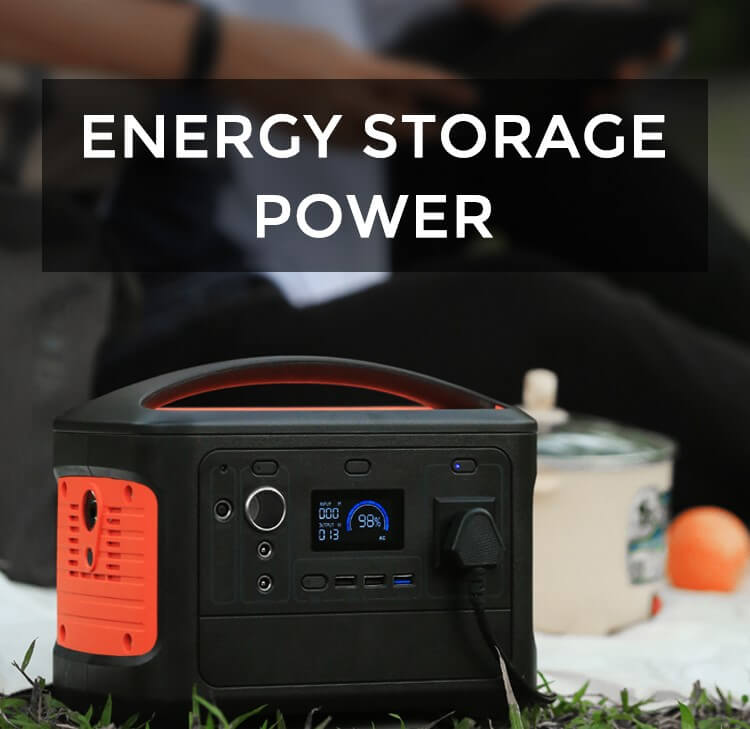 VERSATILE OUTDOOR  POWER  SUPPLY: Featuring a standard PURE SINE WAVE AC outlet this CEBA-500 portable power station provides stable power to a wide range of AC dependent devices from TVs, projectors to small blenders, a pellet smoker, etc. which rated under 500 watt(surge 1000W). Standard twin 12V/10A DC carport and 3*5V/2.4A USB ports power/charge all your car appliances and small electronic devices like car coolers, air pumps, car vacuums, laptops, phones. Go out to enjoy worry-free.
PORTABLE  ENERGY  STORAGE  MULTIPLE  RECHARGED  WAYS: Can be quickly recharged (1) Within 6.5 hrs with its charging cable (included inside the box); (2) Recharged from a carport within 16 hrs while on-the-road/off-road (charging cable included); (3) Recharged under the sun with 100W Solar panel (sold separately) within 8hrs (in full sun) while living outdoors.
ENJOY THE MOST OUT OF NATURE WITH ENDLESS POWER: Perfect for (1) RV-er, easily stored in RVs, trailers, enough to power an RV ceiling fan, RV lighting, all your electronics devices without all the settings; (2) Outdoor grill party, powers up a small blender, pellet smoker, small household ice shaver, projector for a nice movie & grill party during a starry summer night with friends and families.
SAFE TO USE: (1) PURE SINE WAVE INVERTER ensures safely powering sensitive devices like laptops etc. without damages, meanwhile reduces audible and electrical noise; (3) INTERNAL SAFETY SYSTEM managing over-voltage protection, over-current protection, over-temperature protection, etc. safeguarding you and your devices during usage.